Learn More About Us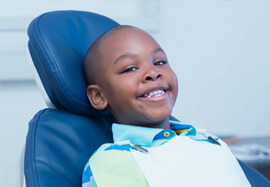 Before you visit the skilled dentist, Michael K. Bassiri, DDS, and his dedicated dentistry team in Fairfax or Gainesville, take a few moments to learn more about us. We always welcome new patients, and our dedicated dentistry team members go the extra mile to create an office environment where patients feel right at home. If you have questions or your you want schedule an appointment, call our Gainesville or Fairfax dental office team to schedule an appointment. One of our team members will be happy to answer your questions or schedule your first visit.
Skilled Dentist & Caring Team members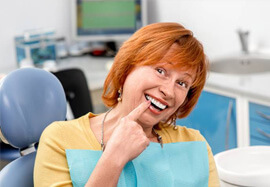 Dr. Bassiri entered the dental field in 1990 after graduating from the Georgetown University School of Dentistry, and he opened his first private practice the following year. In order to ensure he stays on the cutting edge of dental care, Dr. Bassiri regularly completes advanced training and continuing education courses. Cosmetic dentistry is one area of special interest that Dr. Bassiri has extensive experience with. As part of his dedication to excelling in cosmetic dental care, Dr. Bassiri graduated from the prestigious cosmetic dentistry post-graduate program at the Las Vegas Institute for Advanced Dental Studies (LVI). He loves to transform patients' smiles with custom makeover plans.
In addition to a skilled dentist, our dental team members all have years of training and experience. They do their utmost to deliver gentle, attentive dental care, and our team members all take the time to get to know patients personally. You will always feel like a member of our dental office family each time you visit.
Decades of Exceptional Dentistry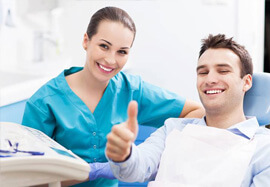 Since 1991, Dr. Bassiri has offered patients in Fairfax, Gainesville, and surrounding communities exceptional dental care. We offer a wide range of preventive, restorative, and cosmetic dentistry services to help patients achieve and maintain a picture-perfect smile they're proud to share. After more than two decades of dental services that exceed our patients' highest expectations, we look forward to another twenty years of seeing our patients smile.
Our Modern Dental Facilities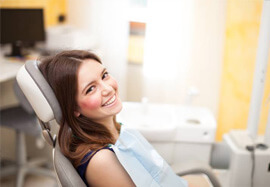 We want your visit to our offices to be enjoyable and memorable. That means providing an attractive, comfortable office environment with all the latest technology which enables us to give you the best experience we can.
Our state-of-the-art facilities are outfitted with the latest dental equipment and tools, which interface with each other to share information effectively. We use nine networked computers and various whitening, laser, x-ray, and digital positioning machines. This technology enables our staff to effectively and accurately determine the best solutions for patient care.
Our state-of-the-art technology includes:
K-7 Neuromuscular tracking technology
Diagnodent laser dental diagnostics
Casey patient educational system
Soft tissue laser
Nine networked computers
Comfort & Convenience
To make treatment more comfortable and convenient for you and your family, we have two centrally located dental offices in Gainesville and Fairfax. We are happy to offer hours that fit your schedule, including Saturday appointments. If you or a loved one are experiencing a dental emergency, we invite you to contact either of our offices for an urgent dental care appointment. In most cases, we're able to see you on the same day you call.