Restorative & Prosthetic Dentistry in Fairfax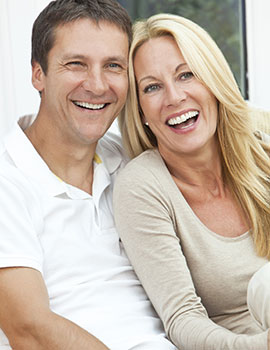 Do you have teeth in need of repair? Do missing teeth compromise your quality of life? Dr. Bassiri can build you a strong, beautiful, new smile that feels comfortable and functions well. Our Fairfax dental office provides tooth-colored fillings, porcelain crowns, durable dental implants, and fixed bridges that look natural. You don't have to endure toothaches. You don't have to live with an incomplete smile.
Dr. Bassiri understands the mechanical function of the human bite and considers it an integral part of quality dental care. Before beginning restorations or placing replacement teeth, he'll address occlusal issues. By correcting bite problems first, we will ensure that your new dental work will last for years to come.
If you need an experienced general dentist who understands function and cosmetics, call Dr. Bassiri to schedule your consultation today. Our comfortable dental offices serve patients from the Fairfax McLean area in Northern Virginia and the greater Washington DC Metro area. We can't wait to create and maintain your sensational smile.