Cosmetic Dentistry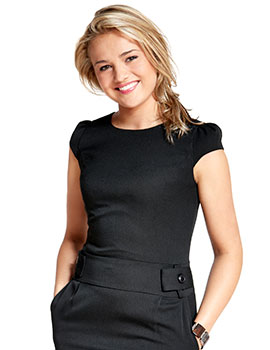 How would you feel if you woke each morning, looked in the mirror, and fell in love with your smile all over again? Modern cosmetic dentistry can transform your image by brightening, straightening, completely restyling your smile. Backed by years of training and experience, and armed with state-of-the-art technology, Dr. Michael K. Bassiri can make your dream of a sensational smile a reality.
With thorough dental care and a personalized approach to creating your treatment plan, Dr. Bassiri will treat you with the service and clinical excellence that you deserve. His attention to detail and precision can give you the natural-looking, gorgeous smile that will improve your confidence in personal, professional, and romantic pursuits.
Through the use of neuromuscular principles and digital jaw-tracking technology known as K-7, Dr. Bassiri builds smiles on a solid foundation. His training at the prestigious Las Vegas Institute for Advanced Dental Studies allows him to resolve TMJ problems and deliver outstanding cosmetic dentistry at the same time. Aesthetic treatments, such as veneers, teeth whitening, and white restorations, can truly improve your life.
If you need an experienced cosmetic dentist who understands function, call Dr. Bassiri to schedule your consultation today. Our comfortable dental offices serve patients from the Fairfax McLean area in Northern Virginia and the greater Washington DC Metro area. We can't wait to create and maintain your sensational smile.