Dental Services in Fairfax & Gainesville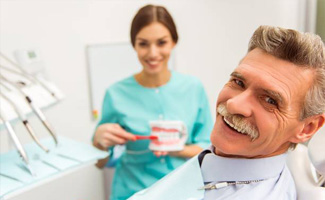 Your smile's health, function, and appearance are equally important aspects of your dental care. Dr. Bassiri understands the science that creates strong teeth and a comfortable bite, and with this, he blends the artistic elements essential for lifelike, custom cosmetic dentistry. If you need an experienced general dentist who understands function and cosmetics, call Dr. Bassiri to schedule your consultation today. Our comfortable dental offices serve patients from the Fairfax McLean area in Northern Virginia and the greater Washington DC Metro area. We can't wait to create and maintain your sensational smile.
Your unique treatment plan could include restorations like white fillings and crowns, prosthetics like dental implants or bridgework, orthodontic neuromuscular therapy for TMJ disorder, and if you are anxious about dental work, oral sedation for peace of mind. Our hygiene team is dedicated to the prevention and maintenance of gum disease through traditional periodontal therapy, as well as laser dentistry. Keep reading to learn more about how we will care for all of your oral health and cosmetic dental needs.
Smile Transforming Cosmetic Dentistry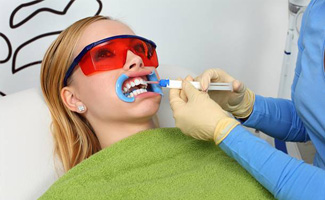 A beautiful smile makes you feel more confident and look your very best, but it will also improve how others perceive you in every personal and professional interaction. You deserve to have a healthy, beautiful smile you'll feel proud to share. At Dr. Bassiri's office, we provide a wide range of cosmetic dentistry services to help you create the flawless smile of your dreams. Each personalized treatment plan is created to deliver unique, beautiful results that will make you learn to love your smile.
Learn more about Cosmetic Dentistry
Keep Smiling with Preventive Dentistry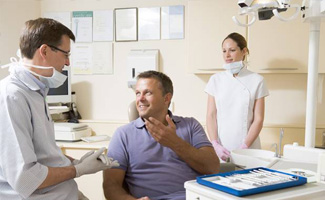 At our dental office, expect a comprehensive oral evaluation and a thorough discussion about your goals, expectations, and concerns. Dr. Bassiri will inspect each of your teeth for old dental work or new problems, and he'll look at your bite, your jaw alignment, and ways to improve your smile's appearance. After your exam, Dr. Bassiri will share his findings, along with digital images and X-rays of your dentition. He may show you CAESY patient education videos so that you can fully understand your situation and make the best decisions regarding your dental care.
Learn more about Preventive Dentistry
Restore Full, Healthy Beautiful Smiles
We partner with patients to help them keep their smiles healthy, but when tooth decay and damage does occur, we're here to help them repair damaged teeth to full, beautiful smiles. From the most basic tooth-colored fillings to more advanced partial and full dentures, we're here to fully restore damaged teeth and keep you smiling.
Learn more about Restorative Dentistry
Replace Missing Teeth & Renew Oral Health with Dental Implants
Replacing missing teeth used to mean only restoring those parts of the smile above the gum line. Today, we can restore the entire tooth from the roots up using the innovative dental implant supported tooth replacement method. Dental implants mimic the natural function of tooth roots, creating strong, long lasting stability.
Learn more about Dental Implants
Emergency Dentistry Services When You Need It
When you or your loved ones experience dental emergencies, we're here to help when you need us. In most cases, we can even see you the same day you call during a dental emergency, and we'll be happy to walk you through caring for your smile over the phone before you reach our office.
Learn more about Emergency Dentistry
Straighten Your Smile with Invisalign Clear Braces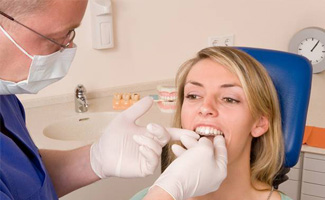 Traditional braces straighten teeth by using brackets and wires to place pressure on teeth to shift them into proper alignment. Invisalign uses a series of clear, plastic alignment trays to move teeth into their ideal position. Each set of alignment trays represents your smile one step closer to the end result. When worn for about two weeks at a time, the aligners shift teeth into this new position, and most patients complete their entire treatment in about 12 months.