Gainesville & Fairfax Dental Implant Costs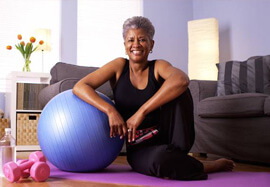 Whether you're missing a single tooth or a complete row of teeth, dental implants are considered the gold standard in tooth replacement solutions. Before you begin this advanced restorative dentistry process, it's important to take the time to discuss every aspect of your treatment plan with our team in Fairfax or Gainesville. Skilled restorative dentist, Michael K. Bassiri, DDS, and his dedicated dentistry team are here to help you budget for the costs of your implant supported tooth replacement plan to take all the stress out of this process. If you want to find out more, call our team in Fairfax or Gainesville. During your implant tooth replacement consultation, we'll walk you through costs associated with every step of your dental implant plan.
Factors that Impact Treatment Cost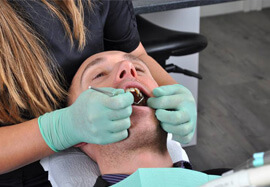 Every implant supported tooth replacement plan is different, so we'll need to review your individual situation to provide an accurate estimate for the cost of your treatment. Some of the factors that impact the cost of implant supported tooth replacement include:
The number of dental implant posts needed
The material used to craft the dental implants
The type of tooth replacement needed (crowns, bridges, and dentures)
The need for preparatory procedures like tooth extractions or tissue grafts
The use of dental sedation to ensure relaxation and comfort
Maximizing Dental Insurance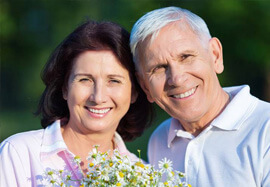 Unfortunately, the majority of dental benefit plans do not currently provide coverage for dental implant posts or their surgical placement. However, the majority of dental insurance plans do provide coverage for other aspects of treatment, including replacement teeth, preparatory tooth extraction, tissue grafts, and dental sedation. For those patients who don't have traditional insurance, we offer an in-office dental savings plan called the Virginia Smile Solutions plan. This plan offers discounted pricing on dental implant supported tooth replacement plans in addition to deep discounts on other services. If you choose to invest in becoming a member of Virginia Smile Solutions, this can significantly reduce the out of pocket costs of your dental implant tooth replacement plans.
Budgeting for Your Treatment Plan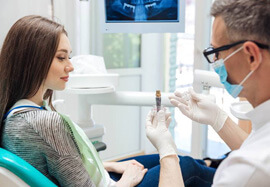 To help you plan to pay for your dental implant smile restoration treatment, we will bill for the steps of treatment individually rather than all at once. If you have a flexible spending account (FSA) or health savings account (HSA) as part of your benefit package, we are happy to accept payment from these funds. If you need additional help with the out of pocket costs of your dental care, we are happy to work with third party financiers who specialize in healthcare to offer low and no interest payment plans. During the treatment planning process, we'll make sure you have accurate estimates of out of pocket costs and assist you planning the budget for your dental implant supported tooth replacement plan.