Restore Your Smile with High Quality Dental Crowns in Fairfax and Gainesville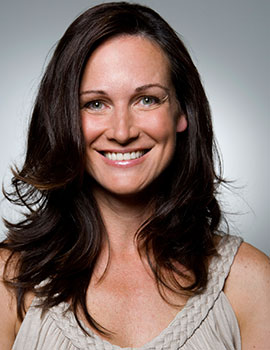 If you need a new dental crown, we have you covered. If you're self-conscious about cracked, broken, decayed, or worn teeth, we can bring back your healthy, natural-looking smile with new dental crowns. A dental crown (cap) can renew the full structure, strength, and function of a tooth with extensive decay or damage. Designed to fit snugly and perform as a healthy tooth, a dental crown will protect your tooth from further damage and preserve your natural jaw alignment. Typically, we can design, fit, and place your crowns in just a couple of short appointments. Once a crown is placed, you can care for it as you do your natural teeth. Conscientious brushing twice a day and daily flossing will protect the base of your crown from bacterial growth, and semiannual professional cleanings and preventive exams will preserve your crowns too.
How Are Dental Crowns Made?
We use precious metal, porcelain pressed (or fused) to metal, or all-porcelain crowns. To maintain a fully white smile, we recommend all-ceramic crowns. Our precise color-matching system allows us to find the right shade of porcelain to blend with your natural tooth color. Porcelain crowns are also extremely durable and long lasting, and these benefits make them popular with dentists as well as patients.
How Are Dental Crowns Placed?
Placing a crown requires two appointments. In your first visit, expect Dr. Bassiri to prepare your damaged tooth, make an impression, and place a temporary crown. Your new crown will be made in a dental lab to fit perfectly over the affected tooth from dental ceramic that mimics your natural teeth. During your follow-up visit, Dr. Bassiri will remove your temporary and affix the permanent crown. He'll then check your occlusion to make sure that your teeth come together properly. If needed, he will make adjustments to your crown before you leave our office.
Fairfax and Gainesville Crowns Appointments
When a tooth's damage goes beyond what a filling can repair, a dental crown may be required to restore shape, function, and strength. Dr. Bassiri approaches restorations from three angles: health, function, and beauty. With a porcelain or porcelain-fused-to-metal crown protecting your tooth, you'll enjoy a strong, white smile, built to last. If you need a dentist experienced in crowns and restorations, contact Dr. Bassiri to schedule your consultation today. Dr. Bassiri proudly restores smiles daily throughout the Fairfax McLean area in Northern Virginia, the greater Washington DC Metro area, and the surrounding communities.