Receive Early and Effective Dental Decay Diagnosis with DIAGNOdent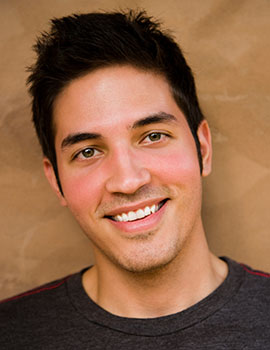 Now your dental checkups will be more comfortable and proactive! Dr. Bassiri uses an innovative cavity detecting laser, DIAGNOdent, to track down tooth decay in the earliest phases. By finding de-mineralized enamel, we can help you prevent cavities and repair new cavities before they develop into major problems. DIAGNOdent will gently scan your teeth and alert us when a de-mineralized area or tooth decay is detected. Dr. Bassiri and our team will educate you on how to deter cavities and demineralization, as well as how we can restore decayed areas with tooth-colored fillings. We recommend that you visit at least every six months, even if you do not have a toothache, so that DIAGNOdent can do its work to help you prevent tooth decay.
How Does DIAGNOdent Work?
DIAGNOdent uses a small laser to accurately locate decay, as well as areas prone to decay. Studies show that DIAGNOdent is more accurate than dental x-rays, and it emits no radiation because it is not taking an image, but rather scanning the teeth. The process is completely comfortable and requires no anesthesia.
Why We Use DIAGNOdent
Preventive dentistry is always the best option for patients. DIAGNOdent can find areas vulnerable to future decay. When we find decay early, your teeth incur less damage and more natural tooth structure can be retained during restoration. Demineralization in teeth makes them susceptible to decay. By re-mineralizing with fluoride, patients may deter cavity formation. Preventive treatment is best for because it will reduce your need for future reconstructive dental procedures. Modern advances in dentistry, like DIAGNOdent, allow us to give you the most conservative and precise treatment available, and you deserve it. Now that's something to smile about!
Fairfax and Gainesville DIAGNOdent Appointments
If you need an experienced general dentist who embraces the latest preventive technologies, contact Dr. Bassiri to schedule your preventive appointment today. Our conveniently located dental offices proudly protect smiles daily throughout the Fairfax McLean area in Northern Virginia, the greater Washington DC Metro area, and the neighboring communities.