Dentist – Fairfax, VA
The Best Dentist for Your Family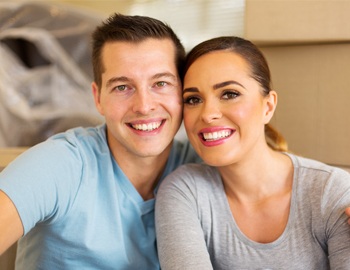 Choosing the right dentist for you and your family is an important step in your journey toward a healthy, complete smile that lasts a lifetime. If you haven't ever found a dentist in Fairfax that you actually look forward to visiting, it may be because you have yet to visit Dr. Michael K. Bassiri and our team of experts. Keep reading to learn more about the comprehensive services he and our staff provide at a price you won't mind paying -- and it's all conveniently located near work or home in Fairfax! We can't wait to become you and your family's oral healthcare partner for a lifetime to come.
Dental Services in Fairfax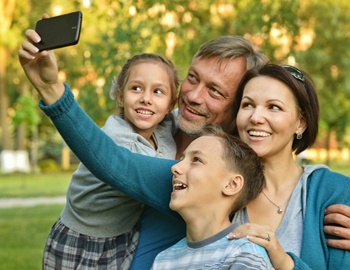 Keeping your smile healthy for a lifetime requires a number of dental services over the course of the years, from general checkups and cleanings to gum disease treatment, cosmetic treatments, and options in tooth replacement. Dr. Bassiri and his team offer all of these services and many more, to ensure that you and your loved ones are able to easily access the services you need, right when you need them.
Dental services include:
Making Dentistry Affordable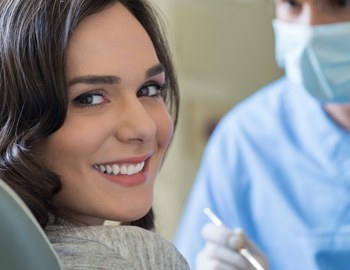 Dental insurance offers a way to help make dentistry fit within the budget, but many patients are not covered by an insurance plan. If you aren't, either, there is no reason that you can't still receive significant discounts on the treatments you and your family require -- and if your employer has signed up for Virginia Smile Solutions, you have a lot to look forward to. Patients who can benefit from this membership plan are eligible for sizable savings on everything from checkups and cleanings (40% off) to cosmetic treatments that are usually not covered at all by dental insurance plans. The Virginia Smile Solutions is a wonderful plan for eligible patients -- find out if your employer offers this for Fairfax patients today!
Conveniently Located in Fairfax
In Fairfax, our modern dental practice is located right off of Old Lee Highway, near the library and Safeway. Find us at 3891 Plaza Drive -- it's pretty easy to locate our office, but if you get lost along the way do not hesitate to give us a call. Our staff will give you directions to help you make your way right to our doorstep!
Contact Us Today
Are you interested in visiting the best dentist in Fairfax? Then it's time to get in touch with Dr. Bassiri's office. You and your family deserve truly superior care. Please don't hesitate to contact us or schedule an appointment with the dentist Fairfax trusts today.
Michael K. Bassiri, DDS
3891 Plaza Dr.
Fairfax, VA 22030
Phone: (703) 385-9161
Hours:
9AM–5PM
9AM–5PM
9AM–5PM
9AM–5PM
9AM–5PM
9AM–3PM*
*Open an Occasional Saturday