March 29, 2018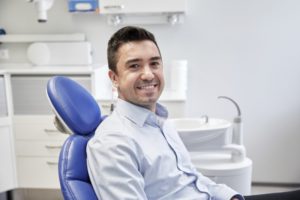 Whether you're just looking for a dentist in Fairfax or Gainesville to provide preventive care or you know you need to get some significant work done, settling on the right dental professional can be a challenge. After all, you want someone who will care for you as an individual and who has the skills and education necessary to do things right the first time. We're here to help you in your search by highlighting a few of the best traits a dentist should possess.
The Right Services
Every person's mouth is unique, which means that every person's dental care needs are unique. Consider what services you might benefit from now and in the future. That's something you should think about even if you believe your teeth are healthy. Browse through the services section of a dentist's website and take some mental notes about what intrigues you. Dr. Michael Bassiri, the dentist who leads the team in our office, is proud to offer a broad range of services that you may not find at other nearby practices, including orthodontics, TMJ therapy, and advanced cosmetic procedures.
The Right Credentials
You don't want to entrust your smile's health to anyone who doesn't have the experience and education necessary to give you the proper care. Dr. Bassiri has nearly three decades of experience in dentistry, and he is always taking advantage of continuing education to enhance his skills.
He is particularly interested in cosmetic dentistry, which is why he attended the prestigious Las Vegas Institute for Advanced Dental Studies. There, he received the training that equips him to perform full-mouth makeovers. Our smile gallery has some examples of how he has helped transform patients' smiles.
The Right Technology
Dentistry is an exciting field, and technological advancements are always providing new ways for dental professionals to take the patient experience to the next level. Instead of visiting an office that uses out-of-date technology, choose one that takes advantage of state-of-the-art tools. In Dr. Bassiri's office, we use:
K-7 neuromuscular tracking technology to help diagnose and treat TMJ problems
DIAGNOdent cavity detection system to highlight the earliest signs of tooth decay
A soft tissue laser to make your procedures are as minimally invasive as possible
Nine networked computers that allow us to manage information efficiently
The Right Atmosphere
When you visit a dental office, you should feel like the staff is truly happy to have you there and is eager to care for your smile. You should never be made to feel like a burden or annoyance.
In our practice, we'll go the extra mile to make you feel like you belong with us. We even provide extra little touches to enhance your comfort, such as cozy blankets and headphones. If you experience dental anxiety, be sure to let us know so we can talk to you about your sedation dentistry options.
Dr. Bassiri and the rest of us in the office would love to welcome you as a new patient. If you are interested in learning more about our practice, please get in touch with us.
Comments Off on Looking for a Dentist in Fairfax? Here's How to Choose the Right One
No Comments
No comments yet.
RSS feed for comments on this post.
Sorry, the comment form is closed at this time.